This +NARS Cosmetics product has been on my wish list for the longest time, but every time I was about to buy it – I changed my mind at the very last minute.
The main reason why I never ended up buying it was that it seemed to look so good on everyone else and especially on the pictures, but never on me. So this debating thing went on for years, until the last time we were in London, I decided to just go for it. So I walked into +Selfridges & Co and got myself my very own NARS Velvet Matte Lip Pencil "Dragon girl" without even trying it on this time.
I am so happy I did. The colour is lovely, it's a very vibrant pinky red (with blue undertones). The blue undertones in it make your teeth look super white and it stays on for the longest time because of its matte finish. The texture is very smooth and it makes the application very easy.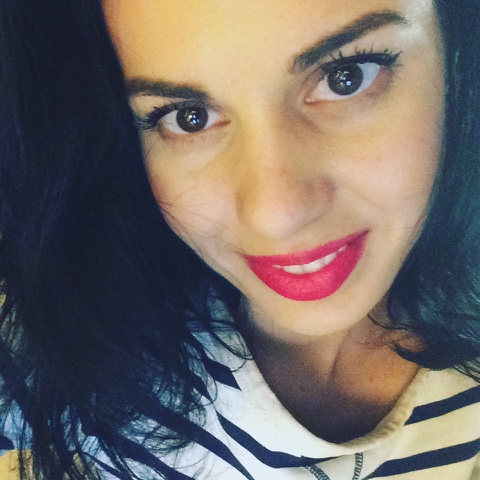 The only two downsides are that the lid can be tricky to put back on (it fills with air and pops off, so make sure to push on the cap twice before you place it back into your makeup bag). The other thing is that it can be a tiny bit drying on your lip, but to be honest all matte products do this more or less.
So my advice to those who have been thinking about getting one is to just go and buy it as the store lights can be tricky and won't bring out the true colour of this lovely lip pencil in the store.
To be honest I am already thinking of buying a new one. I would also like to add the Train Bleu, Mysterious Red and Cruella lip pencils to my collection.
I hope  that you enjoyed this review!
X