I was so honoured and excited when +Laboratoire Bioderma Baltic invited me to their very first bloggers event in Estonia
For the longest time I have been a huge fan of them and that for two main reasons: Firstly, my sensitive skin seems to agree with most of their products and secondly I really like the people behind it here in Estonia. They have always taken such a good care of me. 🙂
The event itself took place in a very nice little restaurant. The event started off with a short presentation about the brand and their products. I found the presentation really helpful as it explained and showed us very clearly what are the differences between their ranges.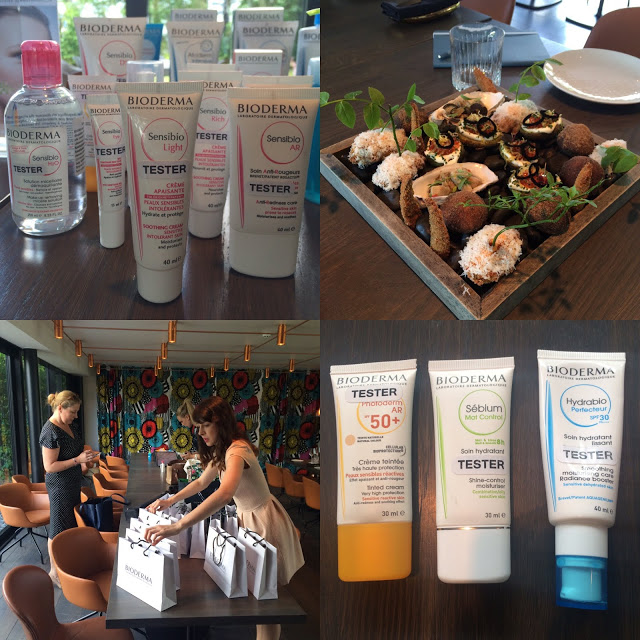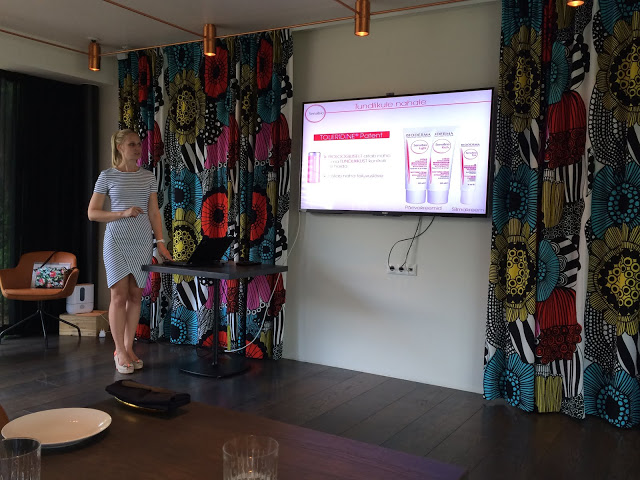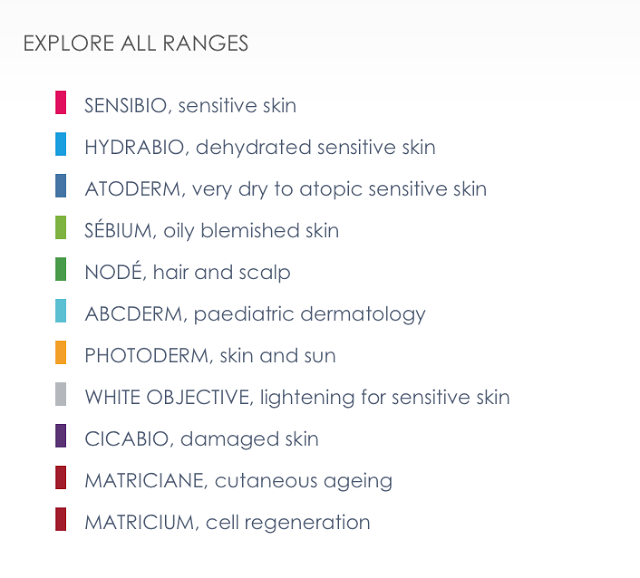 For example Sébium line is meant for oily skin, Hydrabio series is meant for dehydrated and very dry skin and my favourite Sensibio is meant for very sensitive skin etc. After the presentation we had a quick discussion about their different products and we even had a chance to see them all and try some of them out.
The one I use is called Sensibio line that is mainly targeted for sensitive skin. My favourite product from the Sensibio line is their Micellar Cleansing water.
That is my go to makeup remover for years and I can't imagine my makeup routine without it. A fantastic product that I have recommended to everyone I know.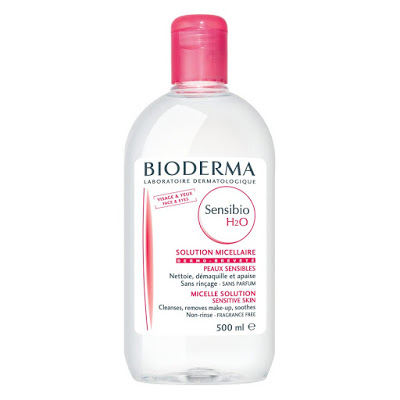 They also gave us few new products to test out. I even found some new favourites: Hydrabio Perfecteur SPF 30 Cream and Sébium Mat Control Cream.
The Hydrabio Perfecteur Cream is my go to SPF this summer as for the longest time I was looking for a new one that won't break me out. Most of the SPFs do. Also it is a perfect base under my foundation. Sometimes I use it on its own. It comes out as light pink colour from the tube. Although it is a heavier cream, it will sink into your skin effortlessly. It also has a very nice fresh scent to it. Although it has a scent – it's nothing that is too overpowering.
 Very good tolerance
 Hypoallergenic
 Non-comedogenic
 Paraben-free
 Scented formula
 Excellent make-up base
Another one I picked up was the Sébium Mat Control Cream. I have had this one before, but to be honest I didn't get on with the old formula.
The one I'm talking about new is the new and improved version of the old one and I absolutely love this
If you have an oily skin – I would strongly recommend this as a primer. You can use this as a primer or just on its own.
It comes out as light white gel/cream and goes dries matte.
This one is fragranced just so you know.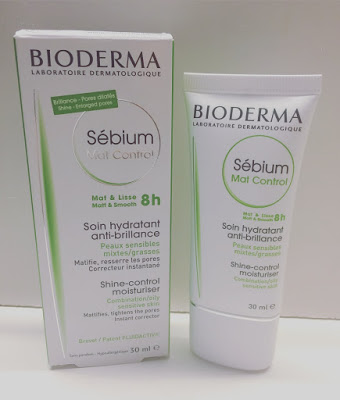 Paraben free
 Hypoallergenic
 Fragranced
 Does not clump
 Excellent skin tolerance
 Non-comedogenic
 Dermatologically tested
P.S. Once again, thank you Bioderma for inviting me (Kelli's Blog) and introducing me to these new amazing products that I am now obsessed with! 🙂