So many of you have asked me what would be the best face wash/cleansing gel to use with Clarisonic.Here are my favourites! #kellisblog

1.) Cetaphil Gentle Skin Cleanser – This is a very mild and creamy cleanser that is suitable for all skin types and works best for people with acne or allergies. It won't leave your skin dry and will not 

strip the skin of natural protective oils or emollients, or disturb the skin's natural pH balance. Recommended for years by dermatologists, it is fragrance-free and non-comedogenic.
2.)Bioderma Atoderm Ultra Rich Foaming Gel – I just recently got to try this out and I'm so impressed with this product. Very creamy and hydrating. Suitable for people with
very dry and sensitive skin. Doesn't leave a film on my skin after cleansing.
Fragrance-free formula

Paraben-free

Soap-free

Hypoallergenic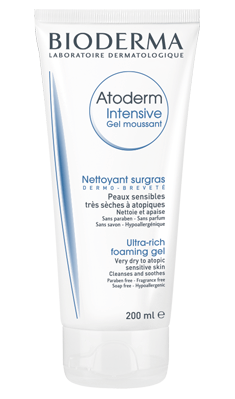 3.) Clinique Mild Liquid Facial Soap – This is go to cleanser at the moment and I also wrote about it in my MONTHLY FAVOURITES. Cleans my skin so well and doesn't leave it feeling tight or dry. Suitable for all skin-types. The one thing I really like about this one is that it leaves my skin feeling super clean (no film on my skin feeling), but doesn't dry it out at the same time. Love it!


4.) Kiehl's Ultra Facial Cleanser – Another mild cleanser with a very creamy texture. Although it is mild it thoroughly cleanses your skin and removes makeup without stripping your skin of its natural oils. It dissolves excess oil, dirt and debris. Suitable for all skin-types. Men tend to use this a lot with their +Clarisonic. It's nothing "groundbreaking", but to be honest you really don't want something super intense to clean your skin with.