Here is a quick OOTD post for you! 🙂 #OOTD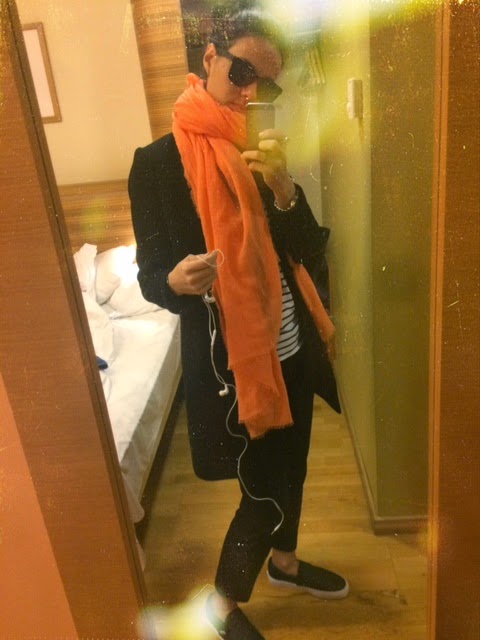 So, before I even begin, I must put it out there that I might be just "a little" obsessed with my new VANS. Well, just slightly! I seem to wear them with everything and to everywhere.
It seems to be a popular model as it was a real struggle to hunt these babies down. I finally managed to track them down on their US VANS website. They were sold out on every website and store I checked. It felt really good after fining them on their US website. The only problem after long and exhausting search was that I found out they don't ship items to Europe, so I had to ask a super nice friend of mine who was kind enough to send them to me. What a sweetheart he is! 🙂
So, my coat and scarf are both from ZARA, the striped shirt is from RALPH LAUREN, my black "Allen" sunglasses are from KOMONO, the trousers are from MANGO, the silver watch is from MICHAEL KORS and I it's called the "Runway Oversized watch", my shoes are from VANS and this is the "Perf Leather Slip-On" model. Those white earphones are from SKULLCANDY and I seriously think that these are the best earphones you can buy! They are just amazing and I am strongly recommending them to everyone!
So that's that – I hope you liked my little post! x