Here are my "October Favourites 2015". Hope you'll enjoy it and maybe even find some new inspiration from my blogpost for this Autumn! 🙂
Please don't forget to tell me if you find some of your favourites from this list…so let's begin!
1.)  Bobbi Brown "Pot Rouge for Lips and Cheeks". 
This has to be my all time favourite blush and I can strongly recommend this to anyone I know, especially to those who have dry skin or love the natural look. It will give you the most perfect pale pink cheeks. I know it looks scary red in the tub, but trust me – it will look completely different once you have put it on your skin.
As the name suggests – you can use it both ways, on your lips and on your cheeks.
The one I use is called Pale Pink. What I love the most about this blush is that it looks super natural on your skin. Most cream products look more natural than powder products, but this blush takes things to a whole another level. Everyone who I have recommended this to – have been hooked from day one as it makes you skin looking super youthful and fresh. +Bobbi Brown UK 
2.) MAC Nail Lacquer "Simply Swinging".I had nothing like this in my nail polish collection, so I had to get it! The good bad news is that is was part of limited edition collection, but the good news is that you might still get it from your local MAC counter. So if you can still get your hands on it BUY IT immediately! The lasting power is really impressive. The more I wear it, the more I love it. So stoked that my lovely friend Chanette from MAC recommended this to me! 🙂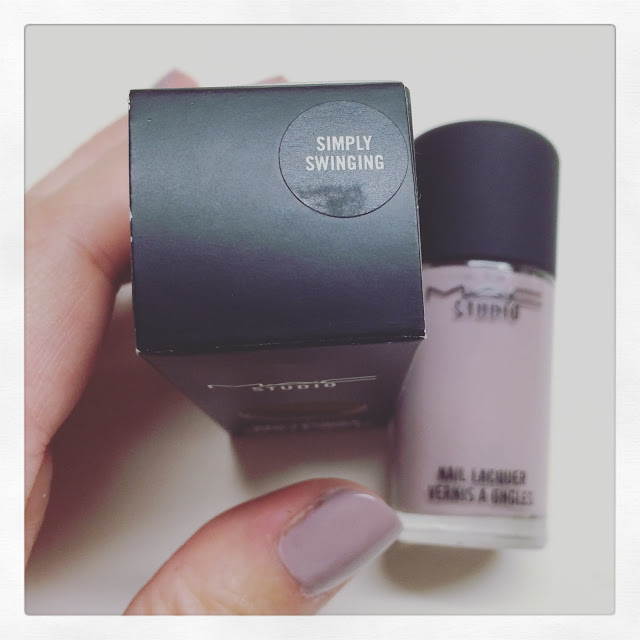 The best lip balm for dry lips. I have tried so many, but this is my favourite. I always get the fragrance free one as the smell can be really overwhelming at times.
4.) Clinique "Moisture Surge Overnight Mask".
OBSESSED! This must have been the best purchase from the +Boots UK last month. This is much better than my previous favourite by the +Origins. Leaves my skin so moisturised that I don't even need to apply any more face cream in the morning. Strongly recommend this for the Autumn/Winter time, when your skin is much more dry than it usually is. Also a great gift for someone who you know has dry skin in general.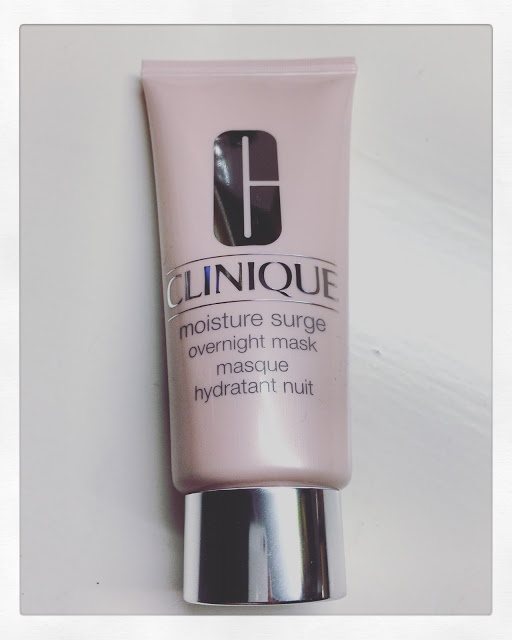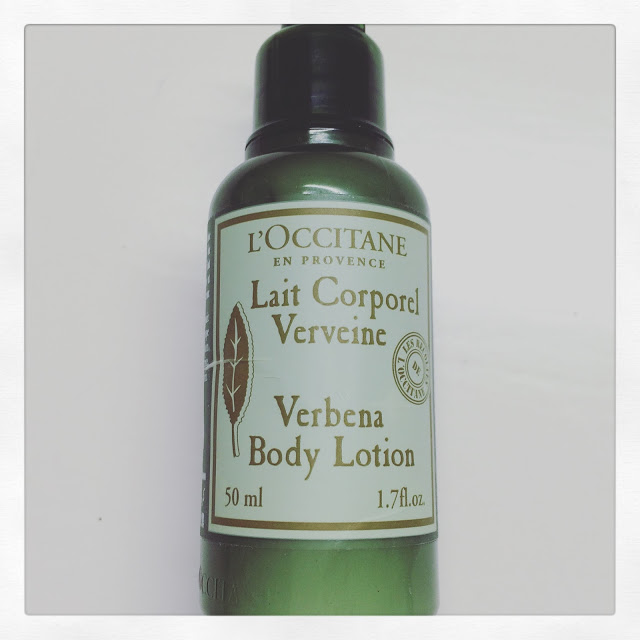 This mascara was recommender to me by my friend Gerda. When I first got this mascara-I really didn't like it. It felt way too wet and transferred to my eyelids. I almost stopped using this, but I am so glad I didn't. They say good things take time some time. This was definitely the case with this mascara. After using this for two weeks, it thickened up a bit and now I find it glides on like a dream and gives my lashes superpowers! Oh, and make sure you buy the ULTRA BLACK one, the other one seemed rather grey than black to me.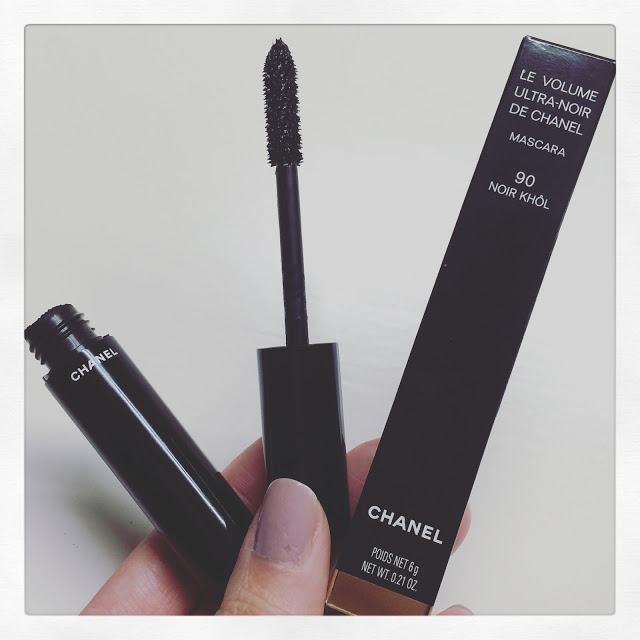 7.) Paul Mitchell "Clarifying Shampoo Two".
Love this clarifying shampoo. Not too expensive and clears all the dry shampoo and product build up from my hair and scalp. Has a very nice citrus scent to it. I use this once per week with a rich conditioner.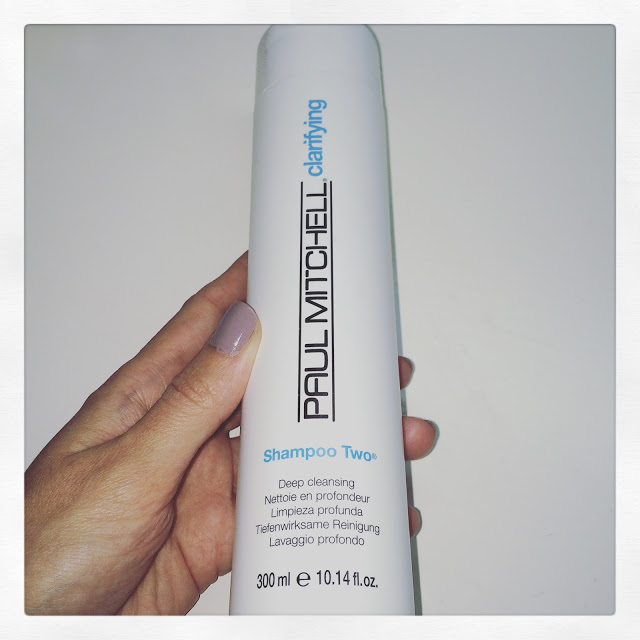 8.) Sienna X "Dark Glowing Self Tan".
Great self tan for your body. It is paraben and cruelty free, has a green undertones to it (so you won't end up looking like giant orange). I use mine only on my body and it lasts for a week. Develops fairly quickly and doesn't stink of chemicals.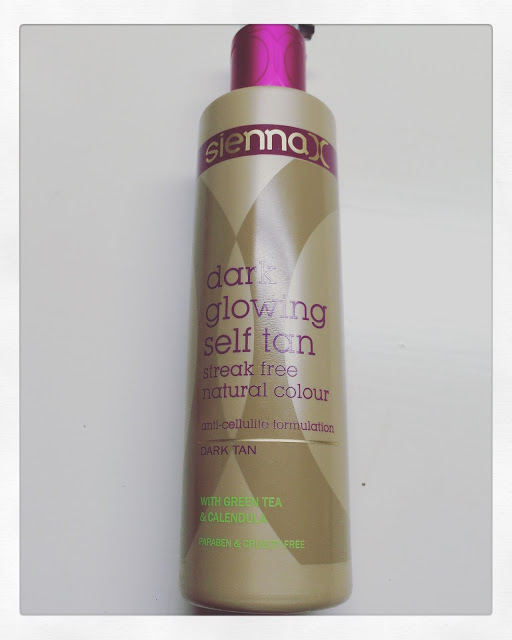 9.) Bioderma "Sensibio" make-up remover.
The only makeup remover I use FULL STOP. Best for people with super sensitive skin and great for removing mascara from your super sensitive eyes. Non of the other Micelle waters come close to how good this product is.
People make fun of me already how much I love my Simple Wipes. All I have to say is that these are by far the makeup wipes and I always need to have a pack near me. If you have sensitive skin – you will love them. They do the job well and won't irritate your skin, like some other wipes can do.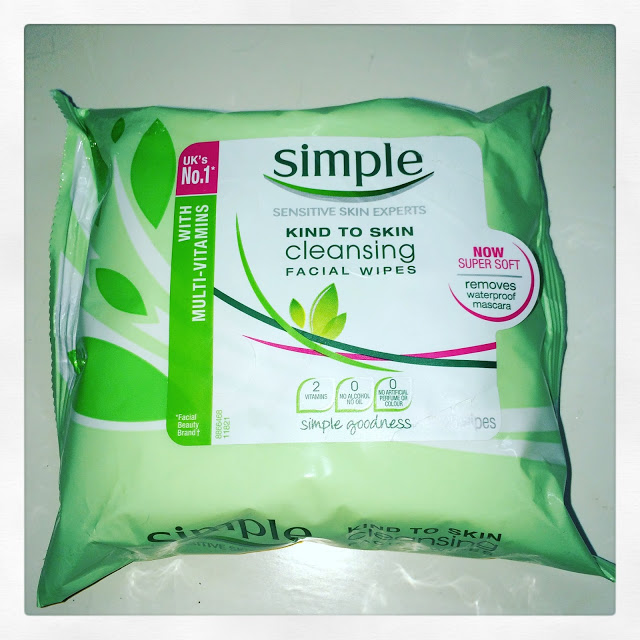 I've had this foundation for some time now, but I never had the chance to properly try it out. I have two shades, W3 and W4 and I like to mix them to get my perfect colour. Lasts all day and has a fantastic yellow undertones to it. Very unusual for a drugstore foundation as they tend to look very red on me. LOVE IT!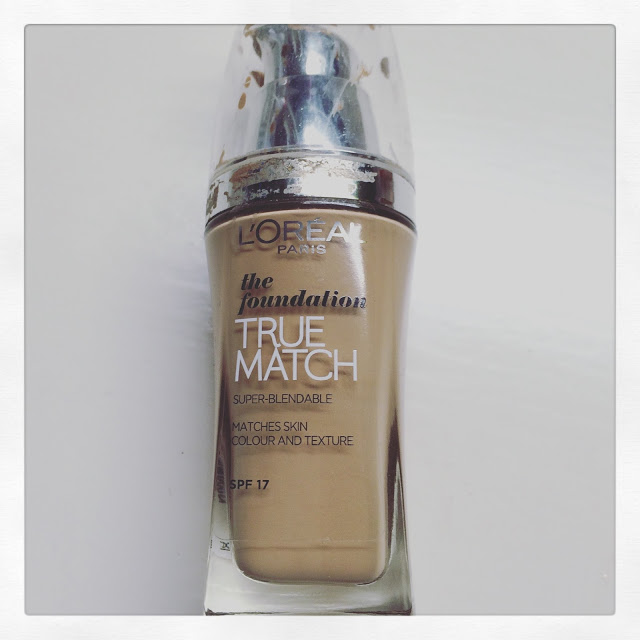 12.) HALLOWEEN.
Halloween has a very special place in my heart and gets me excited every single year more than any other holiday. I am like a kid during that time and this year it will be a super special one! I don't care how old I get, I will be always the awkward adult in the pumpkin costume yelling "Trick or Treat". Will be posting some pumpkin picture for you on +Instagram.